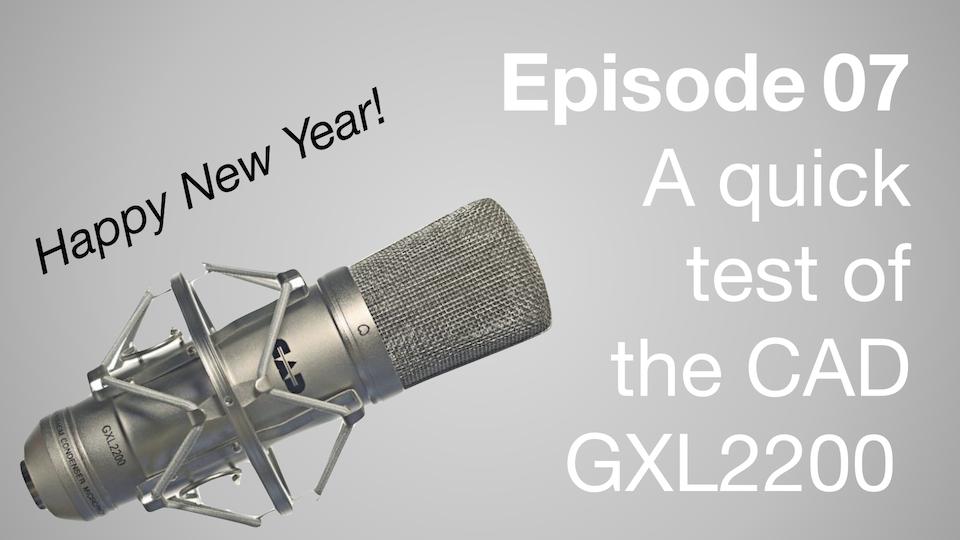 Podcast: Play in new window | Download
Happy New Year!
Just a short episode here where I am testing out a new microphone that I purchased for webinars, interviews, etc.  It is the CAD GXL2200.  So far, so good.  It will definitely have it's place in the studio.
I hope you all enjoy my brief thoughts about the initial experience I had with this mic.
---